A sculptural model of "Villa Futuro" is built out of recyclable waste (wooden sticks, old cardboard, aluminium cans, etc.). The story of our slum is told here through the interaction between the physical model and mobile devices by means of augmented reality. Thus, the project builds on two levels of perception: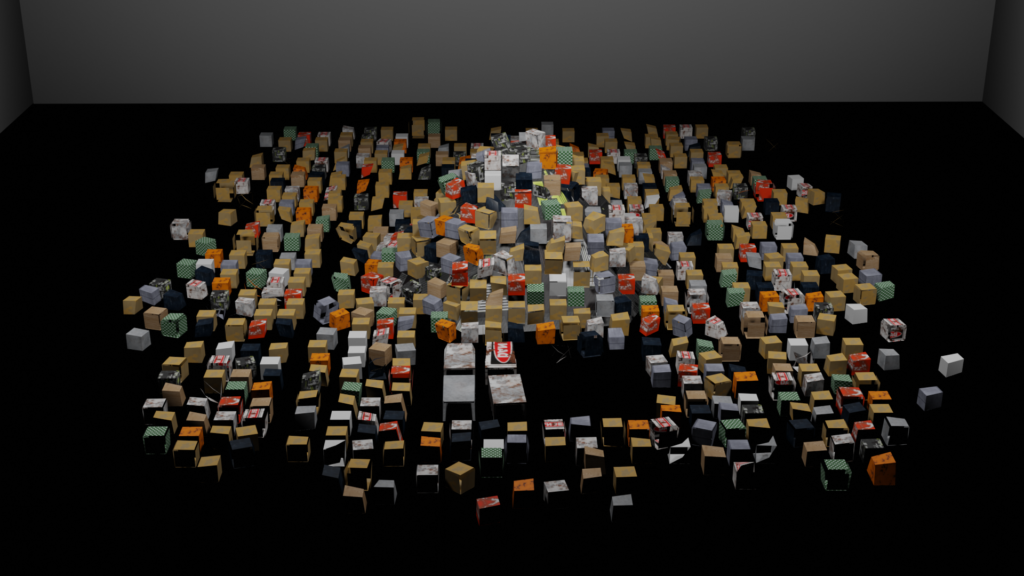 The first level plays with the physical composition of material remnants and their transformation into the city model "Villa Futuro." For this, the artist take on the role of a "cartonero" (Latin American term for "rubbish collector") and collect unusable material on the streets of the city. The material is then classified it in the studio and recycled as the main element of the work. The recycling of the seemingly useless waste reflects not only it apparent use in the past but also the way a slum is created.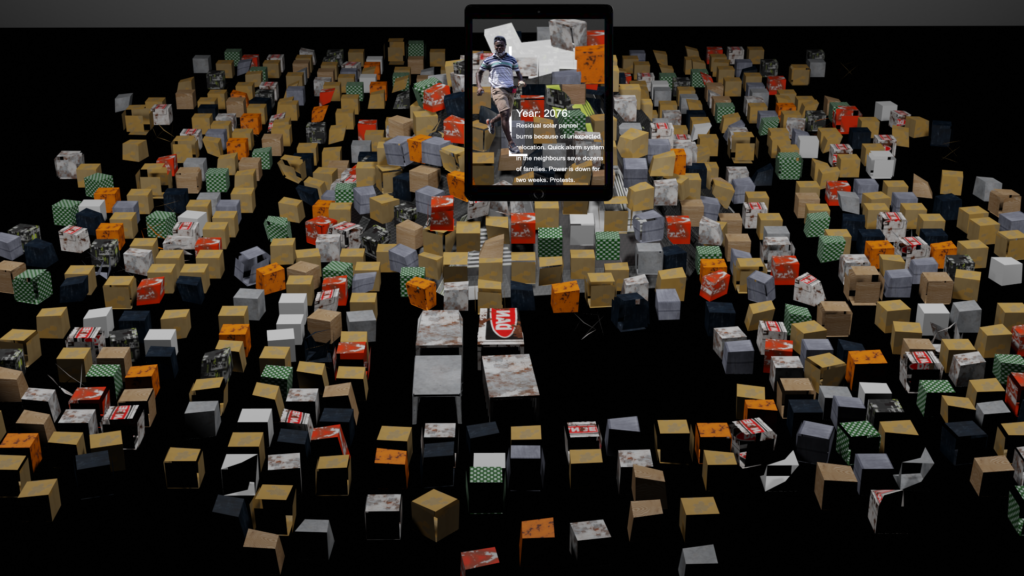 The second level plays with AR as a digital interaction format, within which the smartphones and tablets interact with the physical objects of the city model and enhance them with narrative information. Through this interaction, the audience is able to assume the role of a film editor by associating audiovisual narrative elements into a chain of narrative events. All the computer-generated visual and auditive information enhancing "Villa Futuro's" city model, will be constantly fed up based on the information gained by the artistic proposals The settlers and Notes From No(w) Here.
This installation is going to be presented in 2022 at MATJÖ – Raum für Kunst as a part of its yearly exhibition program. Dates to be confirmed.